Auto Accident Care in Vancouver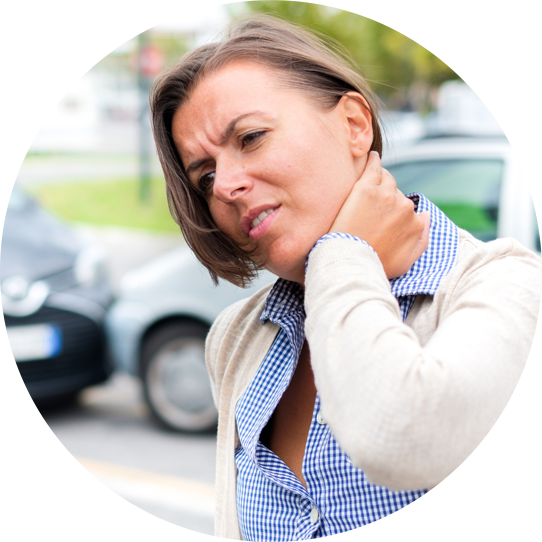 According to the Driver Knowledge website, 3 million people in the United States are injured every year in car accidents. Even a minor fender bender can produce spinal misalignment and whiplash. It may take a day or two, however, or even several weeks for symptoms to appear. The longer you wait to be evaluated after a personal injury, the more hidden damage can accumulate. It can also take substantially longer to recover.
At Healing Chiropractic we've had over two decades of helping people to recover from the devastating effects of car collisions. We also help our patients to improve rapidly through outside referrals to experts in massage and physical therapy.
The Damaging Effects of Vehicular Injury
This is the easiest way to describe the damage that can occur to your spine or extremities following an auto accident: think of it as a sprain/strain injury—as if you had sprained your ankle.
Ligaments, tendons and muscles are microscopically torn. These injuries are called micro-tears. This leads to inflammation, muscle spasm and pain. The pain can be in the form of headaches and incredible stiffness.
If these aftereffects aren't attended to swiftly, the body has no choice but to turn the injured areas into scar tissue and permanently misaligned joints. The results are usually:
Accelerated degenerative changes to your spine
Decreased range of motion in the joints
Extreme muscular imbalance
Headaches
Intermittent pain and stiffness
Postural problems
Car Accident? Contact Us Today!
We've had years of experience in caring for people who have chronic problems stemming from a car accident that occurred 30-plus years ago. Don't let this be you. Our office is here to help. We accept insurance. Your evaluation will be thorough and will meet the standards of your insurance carrier. Contact us today for a same-day appointment!
CONTACT US
---
Auto Accident Chiropractor Vancouver | (360) 944-5454