Meet Dr. Kathy Thomas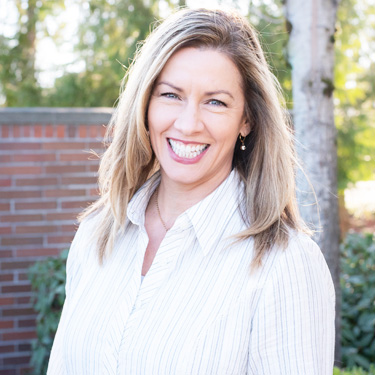 For almost two decades, Dr. Thomas has been serving the needs of Vancouver residents in helping them to live their best life. At Healing Chiropractic she specializes in customized care plans for everyone in the family. From caring for newborns to seniors, she has the tools, knowledge and experience to help even the toughest cases.
A Desire to Help Others
"For years, I was in the field of physical fitness. I could feel a yearning inside me, though, to be of greater service to the people around me. The chiropractic profession was very attractive to me. I loved the idea of making a difference in peoples' lives—without having to resort to drugs or surgery."
A New and Rewarding Career Path
Dr. Thomas received her Doctor of Chiropractic degree from Western States Chiropractic College in Portland, Oregon in 2000. While interning with experienced colleagues, her inspiration to develop a family practice grew by leaps and bounds.
"It was so fulfilling for me to be able to educate my patients that they and their children had choices when it came to their health. So many were surprisingly relieved when they learned that they did not have to endure chronic pain."
Dr. Thomas's postgraduate work and memberships include:
Certification in craniosacral therapy
Certification in functional neurology for the pediatric patient
Membership in the Clark County Chiropractic Society
On a Personal Note
Dr. Thomas and her family love to stay active. They all enjoy biking, triathlons and camping. The outdoors, nature adventures and activities are all favorite activities.
We want to welcome you with open arms to our caring practice. Our patients are like family to us; we take good care of them. We accept insurance and welcome same-day appointments. We work closely with insurance companies for those who've been hurt in auto accidents. Book an appointment today!
---
Chiropractor Vancouver | (360) 944-5454